At Gleason & Greenfield Pediatrics, our team consists of experienced, compassionate pediatricians and friendly, nurturing staff members who take pride in giving our young patients the personalized pediatric care that they deserve.
We understand that you have a choice of pediatricians in the Marion area, and we appreciate your consideration. We can assure you that you'll feel confident in our ability to meet all of your expectations.
All of our pediatricians are highly educated professionals who have undergone rigorous academic and clinical training in pediatrics. We maintain a high level of expertise through continuing education in order to provide the most up-to-date care for the young patients we are privileged to serve.
Gleason & Greenfield Pediatrics believes in a team approach to your child's health and well-being, so all of our doctors collaborate with parents to provide the highest level of care. We appreciate the opportunity to care for your child and pride ourselves on making pediatric care a pleasant experience for all of our patients.
---
Cheryl M. Greenfield, MD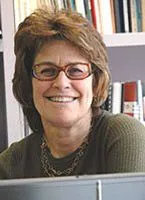 Dr. Greenfield has been practicing Pediatric Medicine for over 20 years. She began practice with her father, Dr. Theodore Greenfield, in Brockton, MA. Dr. Greenfield is an avid sailor and outdoor sports enthusiast. In addition, she enjoys cooking, ice-skating, and spending time with her family. She is the heart and soul of the practice and is completely dedicated to her patients.
Lauren Godsoe, FNP-BC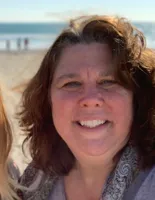 Lauren joined our practice in June 2010 after graduating from UMass Boston's Family Nurse Practitioner Program.She has a Masters in Public Health and in Nursing Science . She has worked for many years in Maternal Fetal Medicine and Labor and Delivery and for the Dept of Endocrinology at Brigham and Women's Hospital in Boston. She enjoys spending time with her family, gardening, and horses. She also enjoys her time at Marion Christian Youth Camp
Victoria Finn, FNP-BC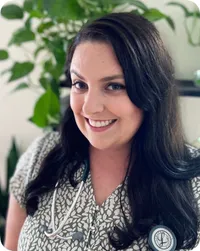 Welcome to Victoria Finn FNP-bc to our practice . She obtained her advanced practice degree at Simmons Univerisity . Her clinical interests include health promotion and education, womens health, and adolescent medicine. As an adventurist and animal lover, she can often be found spending time outdoors with her dog and fiance, supporting local musicians or experimenting with food in the kitchen .
Michelle Cronin, Practice Administrator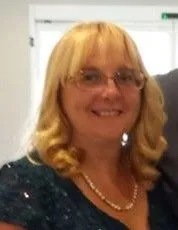 Michelle has been with the practice for over 19 years. As our patient care specialist, she knows our patients well and does all she can to make their medical care seamless and pleasant. Michelle enjoys spending her spare time with her family. She is the "face of our practice" and the first person a patient or parent will encounter upon arrival.
Marion Macrina, RN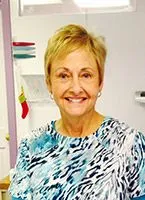 Marion is a nurse who has been with the practice for over 20 years. Marion has known Dr. Greenfield for over 30 years, beginning when Dr.Greenfield worked at Brockton Hospital. Marion has also worked as a certified sexual assault nurse and also worked at a wound center. She brings great experience and compassion to our practice. Marion is a grandmother and enjoys spending time with her family, especially traveling with her grandchildren. She enjoys playing with her puppy, Jo-Jo!Jessica Nye, CCMA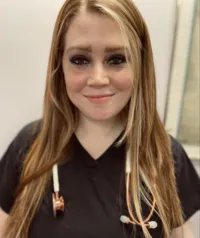 Jessica is a 2017 graduate of Baystate College in Taunton, Massachusetts. She joined our practice in 2018. She is a multitasker who can be found helping you at the front desk, as well as in the clinical area. Jessica is a mother of two, who enjoys spending her free time with her family and friends.